Make IT Simple & Lead by Example
TechBrein is a dynamic IT company that specializes in providing cutting-edge cloud solutions to simplify business operations for our clients. By closely collaborating with our clients and delivering tailor-made cloud solutions that perfectly cater to their needs, we make IT simple for our clients. At TechBrein, we are committed to leading by example in all aspects of our IT company, including innovation, sustainable practices, customer-centricity, employee engagement, and fostering a diverse and inclusive workforce.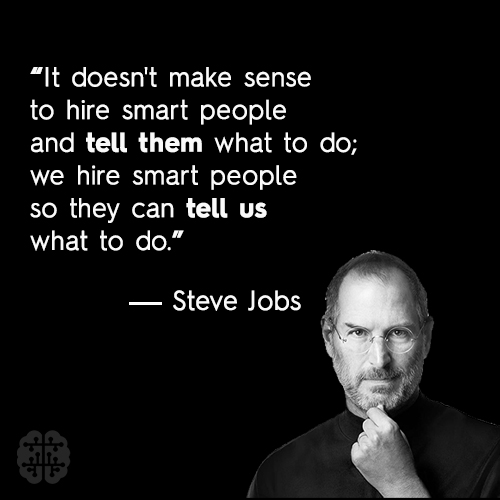 Perks of Joining TechBrein Family
At TechBrein, we prioritize our workforce just as much as we do our clients. Our goal is to provide the best solutions for our clients while facilitating the ideal growth of our team. We are dedicated to offering ample opportunities for professional development to our employees so that they can expand their skills and knowledge, and become better professionals.

We strongly value building a sense of community and fostering strong bonds within our team. When you join TechBrein, you'll feel like a part of a close-knit family. We work together as a team to overcome challenges, and support each other every step of the way.

Moreover, we are committed to ensuring a safe, inclusive, and welcoming work environment. At TechBrein, we do not tolerate discrimination of any kind, and we are constantly striving to promote a positive and happy workplace culture.

– Akhthar Parvez, CEO
Hear it From TechBreiners
Discover what our team members say about working at TechBrein.
Careers
You could apply for a job by clicking on the "Apply for the job" button on the respective job page. In case you faced any difficulties while trying to apply through our website, you may send us your CV along with a cover letter to careers@techbrein.com
Sure. Our hiring process typically begins with a review of your application materials, including your resume, cover letter, and any additional materials you may have submitted. If we determine that your qualifications and experience match the requirements of the job, we will schedule a preliminary interview with one of our HR representatives. During this interview, we will discuss your skills, experience, and career goals, as well as the specifics of the job opening.
Following the HR interview, successful candidates will be invited to participate in a technical interview with members of our team, depending on the role you are applying for. These interviews may include technical assessments, practical challenges, or other exercises to evaluate your skills and knowledge.
After the technical interviews, successful candidates will be invited to participate in a final interview with the Management team. During this interview, we will discuss your experience and qualifications in more detail, as well as your fit with our company culture and values.
Throughout the hiring process, we strive to provide candidates with a transparent and informative experience, keeping them informed of their status and next steps. We aim to make the process as efficient and effective as possible, while also ensuring that we are selecting the best candidates for each role.
We trust that you have a better understanding of our hiring process now. We appreciate your interest and wish you all the best to find a job at TechBrein.
Certainly! We are always interested in hearing from talented individuals who are passionate about joining our team, even if we don't have a specific vacancy listed on our website that matches your profile.
If you believe that you have skills and experience that would be a good fit for our company, we encourage you to reach out to us directly using the form below and submit your resume and cover letter for consideration. We will review your application materials and keep them on file for future openings that may be a good match for your qualifications.
We also recommend that you check our website and social media pages regularly for updates on new job openings and company news. We often post about new opportunities and events, so this can be a great way to stay informed about potential job openings.
Thank you for your interest in our company, and we look forward to hearing from you.
We have a comprehensive onboarding process that includes orientation sessions, training on our company culture and policies, and introductions to key team members. We also provide new employees with the tools and resources they need to be successful in their role, such as training on various systems used, access to training materials and support from their manager.
Qualifications will vary depending on the position you are applying for. Typically, we look for candidates with relevant degrees and work experience in their field. Some positions may also require specific certifications or skills. The job listing for each position will provide more information on the required qualifications.
Yes, we do hire freshers at TechBrein. We believe that freshers can bring fresh perspectives, enthusiasm, and a willingness to learn, which can be valuable assets to our team. We offer a range of entry-level positions and internships that are designed to provide new graduates with the training, mentorship, and support they need to succeed in their roles. We believe in investing in the development of our employees, and we provide ongoing training and development opportunities to help our freshers build their skills and advance their careers within the company.
Your joining date will be determined according to the urgency of the requirement. In any case, our HR person will let you know the joining date at the time of issuing offer letter.
Yes, offcourse. As per the company policy, the HR department is supposed to notify candidates even if they are not selected. Hence, we will inform you in the unfortunate event of your profile doesn't suite the job role. However, please note that there may be a delay in the notification if we have way too many applications.
The shift timing may vary based on the job. The standard office timing is 9 AM – 6 PM. We also allow flexible shifts in case you want to move the starting time as long as it doesn't have any adverse effects on the project.
At TechBrein, we have a company culture that is collaborative, innovative, and inclusive. We believe in fostering a positive work environment where employees feel valued and supported. We also encourage our employees to share their ideas and perspectives, and we are always looking for ways to improve our company culture.
We have a range of metrics and performance indicators that we use to measure employee success and performance. These metrics may include things like client satisfaction ratings, project completion rates, and adherence to company policies and procedures. We also provide regular feedback and coaching to our employees to help them improve and grow in their role.
We believe in promoting from within whenever possible and we offer a range of career advancement opportunities to our employees. We encourage our employees to take on new challenges and responsibilities, and we provide the support and training they need to develop their skills and advance their careers within the company.
Yes, we offer remote work opportunities for many of our positions. However, some positions may require employees to work from our office or a client's office. The job listing for each position will indicate whether it is remote-friendly or not.
We understand the importance of work-life balance, and we strive to offer flexible schedules and other accommodations to support our employees' needs. We also offer generous vacation time and other time-off options to help our employees recharge and maintain a healthy work-life balance
Get in Touch with Our Recruitment Team
To apply for a job vacancy listed on our website, please click the "Apply for job" button on the corresponding job page. Explore Jobs
If you're not a candidate but wish to get in touch with our HR team, please fill out the form at "Contact HR" page. Goto Contact HR.
Fill the form below to contact us for any queries you have related to a job vacancy or apply for a job that is not currently listed on the website.