TechBrein is an Information Technology company that has been operating in India since 2006. Over the years, we have had the privilege to be the IT partner of various businesses from diverse industries and help them simplify their business operations as well as achieve their business goals by furnishing them with cost-effective digital services.
E-commerce Development & Management
We deliver user-friendly online stores that can increase sales
We have extensive experience in managing AWS and Google Cloud.
Get a website that maximizes your business potential
Witness a few of the works we have done thus far
Mizzle is TechBrein's creative division that offers services ranging from Branding, Creative Design to Digital Marketing. By rendering these services, Mizzle aims to enhance brand awareness, drive more customers and help generate more revenue for its clients.
Techbrace serves web hosting & data centre companies with Outsourced Technical Support and Remote Server Management to ensure the best performance for the servers and assure the highest level of customer satisfaction. Techbrace operates 24×7 to make sure the clients' servers function hassle-free and the client queries are addressed timely.
SEE WHAT OUR CLIENTS ARE SAYING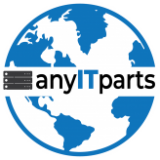 AnyITParts
Dubai
Extremely satisfied with the E-Commerce store TechBrein developed for us. We got everything we asked for and many more. Truly satisfied with the interface and usability.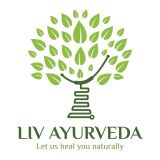 Liv Ayurveda
Sydney
Thank you so much for the websites you have designed. Loved the integrated store and booking system on the website, thank you for recommending it. I am also indebted for all the SEO and SEM works you do for my clinic.

arquiNETWORK
Mexico
The server setup and migration was a perfect job. I haven't had a single problem with the server since then. There was no problem with us being in Mexico, I appreciate TechBrein for they really are available 24×7.
myG
We would like to thank TechBrein for the assistance they provided for our digital marketing efforts. The SEO strategy they recommended worked truly well and helped us attain better search ranks. As part of the strategy, they also delivered quality and SEO-friendly content every month and this played a big part in reaping excellent results. All in all, TechBrein has satisfied us with their expert and professional way of doing SEO."