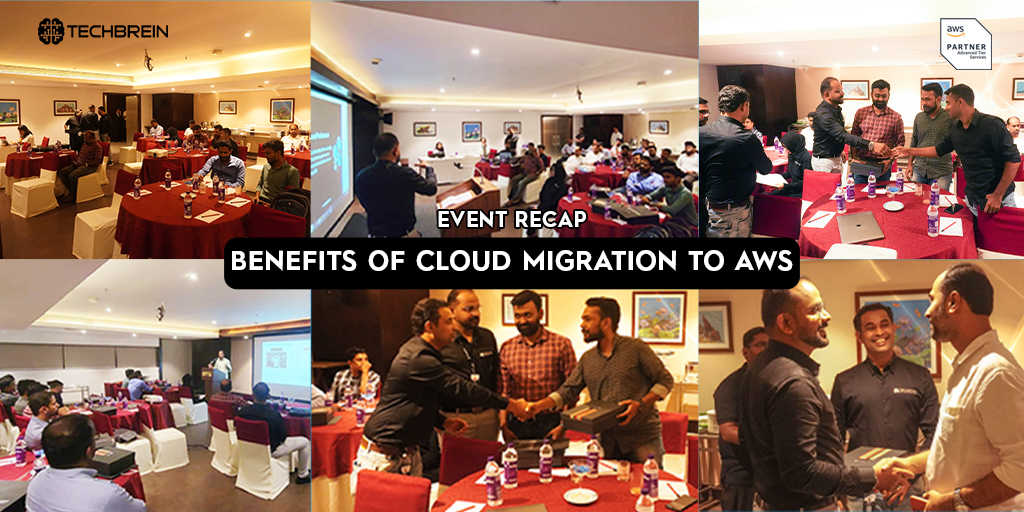 Unveiling the Power of AWS: An Overview of the AWS Event and its Significance
In today's digital era, Amazon Web Services (AWS) plays a pivotal role in shaping the landscape of technology and business. AWS has revolutionized the way organizations design, develop, deploy, and scale their applications and services. Most importantly, in the digital age, businesses need to be agile and responsive to changing demands. With the scalable infrastructure provided by AWS, companies can effortlessly adapt to fluctuations in user traffic, ensuring optimal performance even during peak periods. Also, AWS continually introduces cutting-edge services and tools that leverage emerging technologies like Artificial Intelligence (AI), Machine Learning (ML), the Internet of Things (IoT), and Blockchain. Businesses can tap into these innovations to gain a competitive edge and enhance customer experiences.
However, to truly harness the power of AWS, organizations should plan their cloud strategy carefully, considering factors such as security, cost optimization, and scalability. Additionally, the journey to the cloud, specifically migrating to AWS, represents a fundamental shift in how companies manage their IT infrastructure. All in all, cloud migration to AWS provides organizations with cost savings, scalability, flexibility, enhanced security, reliability, access to cutting-edge technologies, and global reach. These benefits empower organizations to innovate, scale, and operate more efficiently in the cloud.
Introduction
The AWS Event Recap provides a comprehensive overview of a recent event organized by TechBrein in association with Amazon Web Services (AWS) which explores its significance within the tech industry. This article aims to highlight critical aspects of the event, breakout sessions, new launches, expert panel discussions, networking opportunities, and key takeaways. By delving into these areas, readers will gain valuable insights into the latest advancements in cloud migration solutions, emerging trends, and their impact on businesses. Join us on this journey as we dive into the highlights and critical experiences of the AWS event, offering a glimpse into the world of cutting-edge technology and its potential future implications.
Now, what is AWS? Amazon Web Services, generally referred to as AWS is a comprehensive cloud computing platform provided by Amazon, and it offers a wide range of services, including computing power, storage, databases, machine learning, analytics, and more, to help businesses work with the cloud effectively. Moreover, among the leading cloud providers, AWS stands out as a powerhouse, offering a wealth of services and tools that empower organizations to scale, innovate, and streamline their operations.
1.1 Purpose of the AWS Event
The AWS event – Benefits of Cloud Migration to AWS, also known as the Amazon Web Services, is an annual gathering of tech enthusiasts, industry experts, and AWS customers. It serves as a platform for AWS to showcase their latest developments, products, and services, as well as provide valuable insights and education to attendees. The event also featured the various solutions provided by TechBrein, regarding cloud management, migration, monitoring, and tailored architecture that is. The sessions offered attendees a chance to explore specific AWS services in detail. Moreover, these sessions provided an in-depth knowledge of AWS solutions and best practices for implementing them effectively. Our speakers offered attendees visionary perspectives on the future of technology and cloud computing as well.
1.2 Importance of the Event in the Tech Industry
The AWS event holds significant importance in the tech industry as it sets the stage for the future of cloud migration, ensuring cloud security & performance and cloud infrastructure management services. It brings together thought leaders, innovators, and decision-makers, fostering collaboration and knowledge sharing. Most importantly, it serves as a platform for our clients to learn more about the solutions we offer, in this case about AWS, and how they can transform their business leveraging the solutions offered by AWS powered by TechBrein. The event not only highlights AWS's impact on the industry but also influences the direction of technological solutions and trends provided by TechBrein. Besides, the real-world case studies and success stories illustrate how businesses have benefited from AWS solutions, offering valuable insights for attendees.
2. Prelims
2.1 Effervescent Felicitation by Shamshir
At the AWS event, the prelims kicked off with an introduction to TechBrein and AWS. Mr. Shamshir, gave a warm welcome to all the clients in attendance. He didn't just stop at the pleasantries, instead offered the audience a tantalizing glimpse into what awaited them in the upcoming sessions, which were to be conducted by industry experts Rajesh Nair (Accounts Manager), Niyathi Upadhyay (Solutions Architect), and Akhthar Parvez (CEO). This sneak peek not only piqued everyone's curiosity but also generated genuine excitement about the knowledge and insights that would be shared.
3. Breakout Sessions: A Summary of Notable Sessions and Presentations
3.1 Session 1: Why AWS? By Rajesh Nair – Accounts Manager @ AWS
One of the standout breakout sessions was "The Need for AWS". Mr Rajesh Nair delivered an engaging presentation that delved into AWS success, accelerated adoption of AWS by numerous clients, AWS Migration and Disaster Recovery. Attendees gained valuable insights and practical tips on cloud migration, security assets, data layoff, etc. Besides, with AWS becoming a dominant force in the cloud industry due to its ability to meet various needs and challenges faced by businesses today, it was indeed crucial that attendees clearly understood the requirements that led businesses and organizations to adopt Amazon Web Services (AWS) as their cloud computing platform.
3.2 Session 2: Why AWS Reign Supreme? By Niyati Upadhyay – Solutions Architect @ AWS
Another noteworthy session was "Why AWS Reign Supreme" featuring Niyati Upadhyay. This session explored six major topics;
1. Cloud Assessment:- This delved into the various factors that make AWS a preferred choice for organizations when assessing their cloud computing needs. It emphasized AWS's market position, extensive service offerings, global infrastructure, scalability, cost-effectiveness, security, and the support it provides for effective cloud assessment and planning.
2. Proof of Concept:- It validated the technical feasibility and practicality of the AWS solution and analysed whether it aligned with the organization's goals and delivered the expected results or outcomes.
3. Data Migration:- Highlighted the various data migration services offered by AWS and discussed how AWS services enabled organizations to integrate their data into cloud-native solutions, such as Amazon S3 for storage or Amazon Redshift for data warehousing.
4. Application Migration: Application migration is a critical step in an organization's cloud adoption journey and this topic covered the importance of modernizing applications during migration and how AWS supports this with containerization, serverless computing, and microservices architecture.
5. Leverage the Cloud:- Explored AWS's comprehensive service portfolio, including computing, storage, databases, machine learning, IoT, and more, and how these services can be leveraged for various use cases.
6. Optimization:- This topic discussed why optimization is crucial for organizations using cloud services, emphasizing cost control, performance improvement, and resource efficiency.
All in all, the session also covered the 7 R's of cloud migration strategy; Rehost, Relocate, Re-platform, Refactor/Re-architect, Repurchase, Retire, and Retain. The presentation received rave reviews for its informative content and engaging delivery while providing the attendees with actionable strategies for cloud migration.
3.3 Session 3: Why TechBrein for AWS? By Akhthar Parvez – CEO @ TechBrein
For those interested in cloud migration, the session "Why TechBrein for AWS?" was a must-attend session. Led by Akhthar, this session captivated the audience with its deep dive into going beyond on Cloud with AWSpowered by TechBrein. Keeping up with these advancements is crucial for organizations looking to leverage cutting-edge technologies and services. Akhthar also explained how TechBrein helps businesses to run their applications on AWS with maximum performance and security, but with minimum cost. Hence, this session made sure the attendees left with a newfound understanding of cloud migration frameworks, new features, disaster management, economic infrastructure and plenty of food for thought.
4. Conclusion: Key Takeaways from the Event and Future Implications
In conclusion, the AWS Event has provided a comprehensive overview of the recent AWS event, showcasing the significant developments, product launches, and success stories that emerged from the event. The keynote speeches, breakout sessions, and panel discussions offered valuable insights from industry experts, while the networking opportunities fostered connections among professionals. As we reflect on the event, it is clear that AWS continues to drive innovation and TechBrein is a key player in managed cloud services, empowering businesses to transform and evolve. The key takeaways from this event highlight the importance of staying abreast of the latest advancements, leveraging new technologies, and embracing the opportunities they present. With the ever-changing landscape of technology, events like these pave the way for future developments, shaping how businesses operate and interact with the digital world.
The session was wound up after the interactive question-and-answer round that cleared the doubts of potential clients. Attendees could gain more knowledge regarding the doubts they had regarding the security, storage and maintenance of the digital content of their businesses.