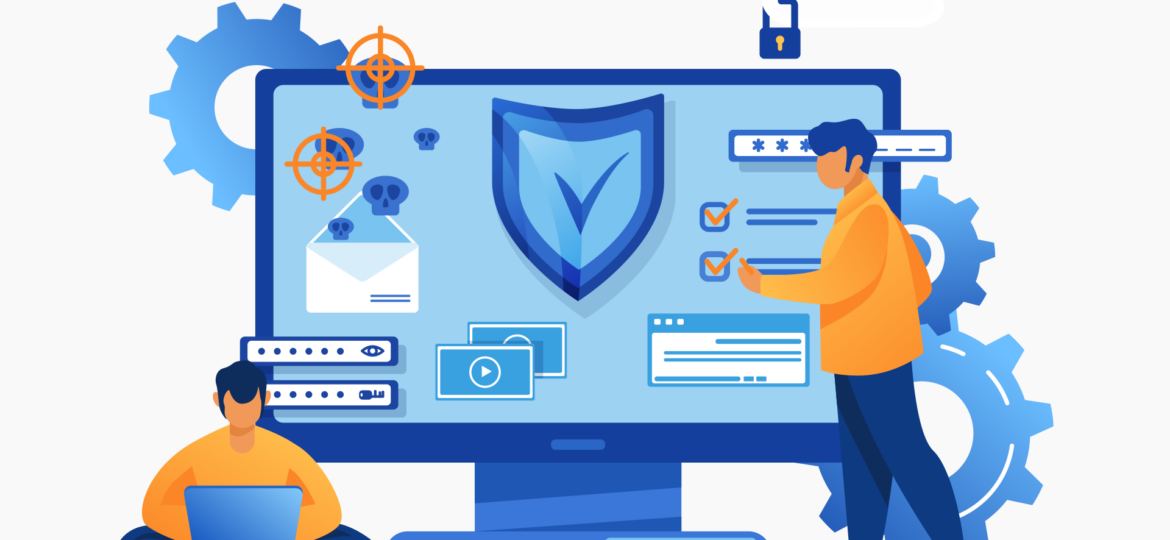 Are you a business owner with a website? This is the ultimate website security awareness article designed just for people like you. Every website owner must read this. In this article, we discuss about the importance of website security and the impact of keeping an insecure website. While this article focus on websites built on WordPress, majority of the content stand true for all websites irrespective of which CMS is used. If you don't know whether your website is built on WordPress, it's likely that you are as WordPress powers more than 40% of all websites on the internet and this number rises to 60% when we filters websites with a Content Management System.
Introduction
Website security is a critical aspect of online presence and plays a significant role in protecting sensitive data and maintaining a business's reputation. As more and more businesses move online, the risk of cyber attacks and data breaches has increased, making website security a top priority. A secure website not only protects against potential threats but also enhances customer trust and confidence in the business. In this article, we will discuss the importance of website security, the various threats that websites face, and effective measures to ensure your website's security.
WordPress is the most popular content management system by far, with a market share of more than 60%, used by millions of websites worldwide. However, the popularity of WordPress also makes it a prime target for cyber criminals, who are constantly looking for vulnerabilities to exploit. Ensuring the security of a WordPress website is crucial to protect sensitive data, prevent cyber attacks, and maintain the website's reputation. In this article, we will discuss the security challenges associated with WordPress and provide tips on how to keep your website secure.
Why most of the Websites Getting hacked are on WordPress?
Majority of the websites getting hacked on the internet is built using WordPress. Hence, there is a misconception that WordPress is not a secure CMS application. However, this is not true. There are mainly four reasons why majority of the websites getting hacked are WordPress websites.
a) WordPress is most widely used
Simply because majority of the websites are built on wordpress. Around two our of three websites with a CMS are built on WordPress. So it's quite natural that most of the websites getting hacked are also on WordPress.
b) Hackers target WordPress
Being most popular also has its caveats. The sheer number of WordPress sites makes it an attractive target for cybercriminals as it provides a larger pool of potential victims. It makes sense for them to invest on hacking WordPress websites rather than a lesser known CMS. They also are aware that unfortunately many wordpress developers and website owners also help them unintentionally keeping an insecure wordpress running behind their website.
c) Lack of security awareness by WordPress Developers.
Unfortunately, some WordPress developers don't pay much attention to the security aspect of website development. It means they leave security vulnerabilities by selecting insecure plugins/themes or customizing WordPress improperly.
d) Lack of seriousness from Website Owners
Unfortunately, most of the Website Owners developers are not aware of the consequences of leaving an insecure website and the impact it can cause once the website is hacked. Eventhough they have been informed many times before, most of them only realize after finally getting hacked.
It's thus really important for website owners to learn about the importance of keeping the website secure and the consequences of not keeping it secure.
Website Security – Insights
Here are some insights to shed more light on the severity of Website security:
According to a report by Norton, nearly half of all small businesses have been hacked.
In 2020, the number of websites hacked increased by 33%, according to a report by Sucuri.
According to a report by Risk Based Security, over 4.1 billion records were exposed in data breaches in the first half of 2020.
According to a report by the Cybersecurity Ventures, cybercrime is projected to cost the world $6 trillion annually by 2021.
According to a report by the Verizon Data Breach Investigations Report (DBIR), 53% of data breaches involve small businesses.
According to a report by the Internet Security Threat Report (ISTR), the retail industry is the most targeted sector for cyberattacks, followed by the finance and healthcare sectors.
According to a report by the Online Trust Alliance (OTA), over 50% of all phishing attacks target small businesses.
According to a report by the Center for Internet Security (CIS), over 80% of successful cyberattacks exploit known vulnerabilities for which a patch or update is available.
According to a report by the Small Business Administration (SBA), 60% of small businesses that are hacked will go out of business within six months.
According to a report by the Federal Bureau of Investigation (FBI), small businesses are particularly vulnerable to cyberattacks, with 43% of cyberattacks targeting small businesses.
The above statistics show that website hacking is a significant problem for businesses of all sizes, with small businesses being particularly vulnerable. It's important for businesses to take steps to secure their websites and protect themselves from cyberattacks.
Why you should keep your wordpress website secure
Still not convinced about taking extra efforts to keep your website secure? Here are 10 reasons why you MUST do it.
To Protect customer information
Your website may collect sensitive information from customers, such as personal and financial data. If your website is not secure, this information is at risk of being stolen by cybercriminals.
To Protect your own data
Your website may contain sensitive data about your business, such as financial records and confidential business plans. Keeping your website secure can help protect this information.
To Maintain customer trust
If customers know that your website is secure, they will be more likely to trust you with their personal and financial information. This can lead to increased sales and customer loyalty.
To Avoid legal liabilities
If your website is hacked and customer information is stolen, you could be held liable for the damages. Having a secure website can help you avoid these legal liabilities.
To Maintain the reputation of your business
A security breach can damage your reputation and lead to lost customers. Keeping your website secure can help you maintain a positive reputation.
To Meet regulatory requirements
Many industries are subject to regulations that require secure websites. For example, websites that collect personal information from customers must comply with the General Data Protection Regulation (GDPR) in Europe
To Avoid search engine penalties
Search engines like Google may penalize websites that are not secure. This can lead to a lower search engine ranking and less visibility for your website.
To Save money
A security breach can be costly, not only in terms of lost business but also in terms of the cost of repairing the damage. Keeping your website secure can help you save money in the long run.
To Improve website speed and performance
Although there are more significant impact with malware affected websites as discussed above, Website with malware can also slow down the website considerably.
To Stay ahead of the competition
As more and more businesses move online, website security is becoming increasingly important. By keeping your website secure, you can stay ahead of the competition.
In short, keeping your website secure is essential for protecting your customers data as well as your business itself. Make sure to take the necessary steps to secure your website and protect it from potential threats.
How To Keep Your WordPress Website Secure
As a Business owner, Keeping your WordPress website safe from hacking is easy.
You just have to do the following:
Make sure the Website Development company you approach to setup a website for your business has expertise on WordPress Website Security.
If you have a website already, get it managed by a professional company dealing with WordPress Website Security services.
Once you tick these two, you are good to go. Although nothing on the internet can be 100% safe, implementing these steps ensures that your business website has become very less likely to be hacked.
TechBrein Loves WordPress
At TechBrein, we have a long-standing relationship with WordPress dating back to as early as 2006. We take pride in empowering WordPress websites for thousands of our end customers with tightened security and improved website speed.
As the leading CMS platform with a market share of over 60%, WordPress is the primary target for hackers. While WordPress itself is highly secure, websites created using WordPress can be susceptible to security breaches if they were not developed with caution, built correctly, or maintained properly. Conducting regular security audits is also crucial to preventing security vulnerabilities. To this end, TechBrein offers WordPress Security Maintenance services to keep your website free from attacks. We also provide WordPress Security Disaster Recovery services if your website is unfortunately hacked already. Our WordPress Performance Optimization service is ideal for businesses looking to increase website speed to improve SEO and customer experience. If you don't have a website already and are looking for a website development company with security expertise, contacting us would be the best solution.
Visit our website services page to learn more about what we do. If you would like us to improve the speed the speed of your wordpress website or tighten the security or develop a new website, please fill out the Request a free Quote form at Website Services.